Introduction
CBD is short for cannabidiol, one of the identified compounds in the cannabis plant. The discovery of this phytocannabinoid dates back to the 1940s. American chemist, Roger Adams, isolated CBD Minnesota wild hemp, a plant that is now widely known as cannabis sativa.
Although the discovery of the compound happened decades ago, the CBD industry started getting massive recognition and popularity only recently. In 2018, the enactment of the Farm Bill removed hemp and other cannabis derivatives with low tetrahydrocannabinol (THC) concentration from the definition of marijuana under the Controlled Substances Act. This year, there's an expected growth of $7.8 billion in terms of farming, production, manufacturing and sales of CBD products.
If you want to know more about CBD, this article will give you more information about CBD, its common forms, uses, and benefits.
What Is Cannabidiol?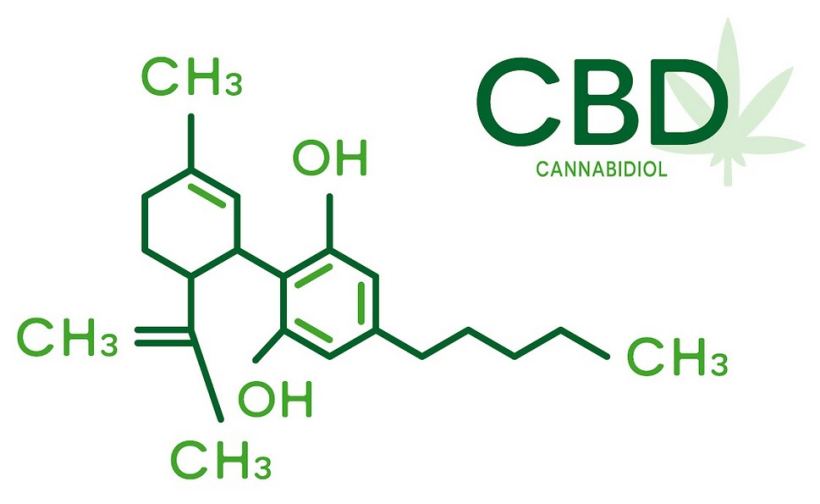 CBD is one of the many active compounds you can extract from the cannabis plant. CBD is non-psychoactive, meaning it doesn't affect your mental processes or state of mind.
The other common active compound in the cannabis plant is THC, which has psychoactive properties that may affect your mental state and make you feel "high."
CBD products have become more accessible over the years. You can even buy them online or over the counter in a recreational cannabis dispensary in certain states. But before you decide to try and buy one, make sure you're armed with correct and ample information.
Is It Legal To Use CBD?
The question of whether it is legal to use CBD or not is relative to where you are in the United States.
You can acquire and use CBD in most parts of the United States, but the exact legal status is still vague. All states have laws regarding the purchase and use of CBD, and each state has different levels of restrictions.
What Are Some Popular CBD Products?
CBD comes in different forms and can be used in a variety of applications. The benefits generally depend on a number of factors, such as dosage, interactions with food and medication, the condition being addressed or treated, and so many others.
The list below briefly shows the most common types of CBD products, as well as their uses and benefits.
CBD Cream
Some people use CBD-infused creams to help alleviate joint and muscle pains. Others use the cream to treat conditions like dry skin, psoriasis, and eczema.
For obvious reasons, CBD creams are for external use only. It's not safe nor ideal to ingest them in any way.
CBD Oil
CBD oil usually comes in a small bottle with a dropper. Since it's placed in a small container, it's convenient and easy to carry around.
The most common way to use CBD oil is to drop it in your drink or directly under your tongue. More users prefer sublingual administration because the effects are faster since the oil doesn't have to go through the digestive tract.
CBD Gummies
Yes, you've read it right. There are now CBD gummies that you can have as treats. Their texture is no different than that of a gummy worm that you can buy from a candy store.
Since you take them as a treat, CBD gummies travel through the digestive tract and would take time before their effects are felt.
CBD Vape Oil
You can use CBD vape oil with a vape pen or e-cig to inhale vaporized CBD. In this method, you get to experience the fastest effects of CBD because it gets absorbed directly from the lungs to your bloodstream.
Just keep in mind that there are still debates on vaping's long-term effects on the lungs. Proceed with caution if you choose to vape CBD.
CBD Capsules
CBD also comes in gel capsules. Take one with juice or water, just like a regular medicine pill. And just like the CBD gummy, the effects of CBD capsules take time since they'll pass through the digestive tract.
Conclusion
Because CBD products are now easily accessible in many states, more and more people are open to using them. At the same time, researchers are also looking more into the long-term medical and health benefits of this compound. As of this writing, the FDA has only approved one prescription drug containing CBD to treat seizures in children suffering from tuberous sclerosis complex, Dravet syndrome, or Lennox-Gastaut syndrome.
Before you use any CBD products to treat a medical condition, always consult your doctor first. There may be known benefits of using CBD, but there are also some risks and side effects that go with it.