Why Everyone Should Try the Black Cherry Gelato Strain
In a world where the brief moments of relaxation are so scarce, people find remedies in different things, and marijuana surely is one of those things.
Choosing the right strain for the right time and mood is really important, and luckily, with weed becoming more widely accepted in society, you can now choose just the right strain for the occasion.
If your goal is to have fun and go a bit crazy with friends, you might want to choose Sativa weed, and if you want to just relax and have a nice chill sash with your special people, Indica is the way to go.
Today, we are going to take a look at a nice Indica-dominant hybrid cannabis that will surely help you relax and rest your head after a long day. That strain is Black Cherry Gelato!
In today's Cherry Gelato review, we are going to discuss one of the better strains before bedtime, the one that's going to knock you off of your feet and grant you a strong sense of relaxation.
Black Cherry Gelato Strain Review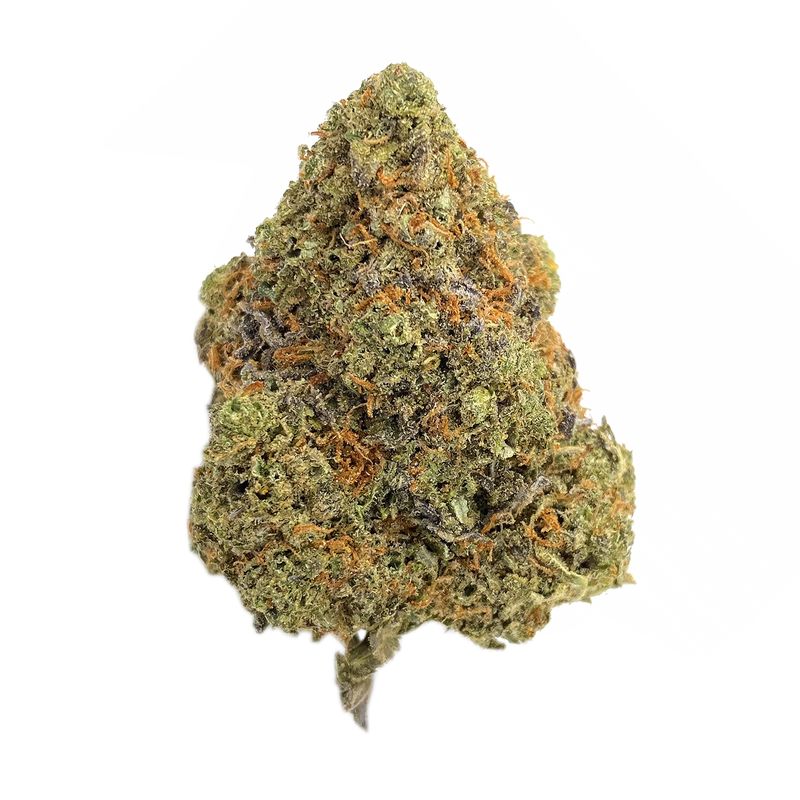 Black Cherry Gelato strain is a hybrid with a moderate THC content of around 20%. The CBD content is at around 0.6%.
This marijuana strain is not too potent, so it is not going to overwhelm you completely, but you surely are going to feel its effects profoundly.
This weed comes from the lineage of Black Cherry Funk and Acai strains that are also known and loved by the stoners.
It is a great nighttime weed for smoking on your own or with your loved one. Just take a hit, kick back, have some snacks and tea, and enjoy your time.
After an hour or more, you are going to sleep like a baby and wake up in the morning fully rejuvenated and ready for the new day.
Smell and Aroma
You can tell that the Black Cherry Gelato strain has a classic weed smell with a little twist. It has a natural herbal smell with a hint of berries and a bit of spice to it.
The smell is really pleasant and sweet, it reminds of a forest in spring when everything is fresh and blooming, the trees are still wet, the berries are just starting to come up – just pure natural perfection.
The smoke is not irritating in the slightest. If you are used to smoking joints, this is going to be one of the smoothest joints. If you are not used to smoking it dry, just grab a bong, throw in some ice, and you are all set.
Black Cherry Gelato Terpene Profile
The smell of that strain can be attributed to such terpenes as:
Carene
Pinene
Humulene
Eucalyptol
Phellandrene
Black Cherry Gelato Strain Effects
As mentioned, this is an Indica-dominant strain with a moderate THC content, but it can easily bind you to the couch for a good hour or two, even if you are a seasoned stoner.
This weed can be used for medical purposes by people who suffer from insomnia, depression, or chronic pain. Of course, if you are planning to smoke any kind of weed for medical purposes, you should first talk to your doctor and ask whether it is a good idea.
The main effects of the Black Cherry Gelato are strong bodily relaxation and sleepiness. It also improves your mood, making you feel happy and a bit giggly. It is not going to make you go nuts, but you can expect some positive changes in your mood.
This weed is going to make your speech a bit sluggish, and you'll feel like doing nothing but chilling on your couch under a soft blanket.
Cherry Gelato Growing Tips
The good news is that Black Cherry Gelato strains grow fast and is relatively easy to take care of. You can harvest your buds in like 50 days, which is really short, but the yield is rather low – just around 150 grams per plant.
This marijuana plant loves a warm and humid environment, which you can easily replicate with a simple hydroponics station. It is also a shortie with an average plant reaching the height of just around 30 centimeters.
This is great cannabis to practice your growing skills on, so you can try it as your first ever home-grown plant.
The Bottom Line
Black Cherry Gelato is a rather mild weed strain that is totally novice-friendly, so you can start low and go slow to see where it takes you. Personally, it's one of my current favorites. Give it a try!
See also: